Full Service Renting is a flexible form of operational leasing that includes a full service package and a purchase option that is decided when the contract is signed. At the end of the contract you have the option of purchasing the vehicle at the previously agreed price. Arval, your preferred mobility partner, will guide you through the world of mobility from A to Z. Read more about Full Service Renting to find out if this mobility solution meets your needs.
Full Service Renting: the right solution for you
You are running an SME, are self-employed or have a liberal profession.
You are looking for a simple, flexible, all-in-one mobility solution that allows you to hit the road with peace of mind.
You want to drive your vehicle for more than 60 months and you want to keep the vehicle yourself or pass it on to an employee or family member at the end of the term.
An operating cost, no investment
You want/need to enter costs.
The perfect mobility solution

FINANCIALLY ATTRACTIVE
You have the option to buy the vehicle at an agreed purchase price (at least 16% excl. VAT of the investment value stated on the quotation).

 

TOTAL SECURITY
- If you opt for the purchase option, any damage at the end of the contract will not be charged.

- All economic and operational risks associated with the vehicle's ownership (residual value risk, high maintenance costs and technical issues with the vehicle) are transferred to Arval.

 

FULL SERVICE PACKAGE INCLUDED
Your monthly rental price includes a full service package as standard, so you can hit the road with peace of mind.

That's choosing peace of mind

To convince you that Arval Full Service Renting is the right solution for you, we have listed the benefits of our all-in solution below.

UNIQUE
A unique mobility experience for SMEs, the self-employed and the liberal professions

 

PERSONALISED
You choose the vehicle that suits best your activity, needs and budget.

 

FREEDOM
The vehicle is registered in Arval's name, but can also be registered in your name if you wish.

 

GUIDANCE
A team of experts will assist you every step of the way.

 

PEACE OF MIND
Arval will take care of everything so you can focus on your activity.

 

COMFORT
A full service package is included, so you can hit the road with peace of mind.

 

SECURITY
You can enter your monthly invoice as a cost that will not appear on your balance sheet or affect your credit lines.

 

FLEXIBILITY
The perfect flexible mobility solution: you decide your purchase option at the start of the contract, and you are free to buy back your vehicle at the end of the term.

 

If you are convinced that Full Service Renting is right for you or if would you like more information about this flexible solution, get in touch with us now. We are happy to help you make the right choice.

 

Arval, your preferred mobility partner.
Full Service Renting something for you?
Would you like more information? Then contact us and we will be pleased to help you.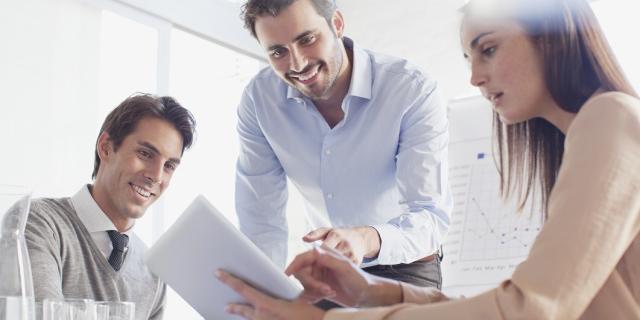 Choose a carefree mobility solution for your needs!
You pay a fixed monthly rental for the vehicle and the associated full service package. All on one invoice!
An operating cost, not an investment
You don't need investment capital. In addition, with operational leasing there is no increase on the balance sheet and the monthly invoice is only recognized as an expense.
You don't have to worry, Arval takes care of everything for you, from price negotiation when purchasing to resale. And with our full service package, you can hit the road with peace of mind.
You choose your vehicle, duration and the annual mileage you wish to drive, adapted to your needs. In addition, you can also flexibly adjust the term and mileage of your lease contract throughout the entire term, subject to certain conditions.
These 7 services are always included in the price
---
These 7 services are always included in the price
---
Maintenance & repair
All costs related to maintenance and repairs, as long as you as a driver use the car with due care.
24/7 European roadside assistance
Roadside assistance or towing service for the car, 24h/24 and 7d/7.
Winter and summer tyres
Replacement of winter and summer tyres during the entire duration of the contract.
Insurances
Arval can arrange the third-party liability insurance, legal assistance insurance and driver insurance for you.
Vehicle damage
Our service Perfecta takes the risk of damage, total loss or theft of the car in charge, always subject to the payment of an own risk amount.
My Arval app
Thanks to the My Arval app you have all the information you need about your lease car.
Relief vehicle
A relief vehicle (one category lower) will guarantee your mobility at any moment, when you are immobilised for more than 24 hours.