Arval, your mobility partner. These are our seven included services.
Maintenance and repair

All costs of maintenance and repairs, provided that you as the driver use the vehicle with due care and diligence.

24/7 European roadside assistance

Roadside assistance or towing service for the vehicle 24/7.

Winter and summer tyres

Replacement of winter and summer tyres during the entire term of the contract.

Insurance

Arval can take out third-party liability insurance, legal insurance and driver insurance for you.
Vehicle damage

Our Perfecta service assumes the risk of damage, total loss or theft of the vehicle, always subject to paying an own risk.

My Arval Mobile app

With the My Arval Mobile app, you have all the information about your lease car at hand.

Relief vehicle

A relief vehicle (one category lower) will ensure your mobility at all times if you are immobilized for more than 24 hours.
Choose a carefree mobility solution for your needs!
You pay a fixed monthly rental for the vehicle and the associated full service package. All on one invoice!
An operating cost, not an investment
You don't need investment capital. In addition, with operational leasing there is no increase on the balance sheet and the monthly invoice is only recognized as an expense.
You don't have to worry, Arval takes care of everything for you, from price negotiation when purchasing to resale. And with our full service package, you can hit the road with peace of mind.
You choose your vehicle, duration and the annual mileage you wish to drive, adapted to your needs. In addition, you can also flexibly adjust the term and mileage of your lease contract throughout the entire term, subject to certain conditions.
DIDN'T FIND WHAT YOU ARE LOOKING FOR?
We will be happy to help you make your choice. If you leave your details, we will contact you.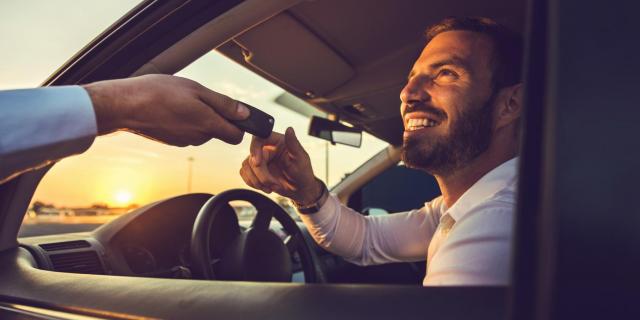 With more than 80.000 cars we are the largest leasing company in Belgium. Besides, we are also a subsidiary of BNP Paribas Fortis.
We take care of the order, all services and we even take back the vehicle. So, you can drive with peace of mind. 
Full service package included
Depending on your needs, we have the most common services included in the price. The final choice of services is up to you.
A First-Class Service Center at your service
A dedicated team of professionals is at your service for any questions you have.