Arval is one of Europe's biggest car leasing companies. We are active in almost 50 countries, of which 29 are situated in Europe. Outside Europe, we have offices in Morocco, Brazil, Peru, Chili, India and China. In other countries, we collaborate with partners instead. Worldwide, we manage a fleet of over 1,028,000 cars.
Thanks to our European presence, we can deliver an outstanding service to customers with fleets spread all over Europe. We make strategic agreements on a worldwide level. These agreements are then rolled out and implemented in the different countries. Our customers benefit from an international coordination, while still doing business with a local Arval business unit.
For us, quality and professionality is paramount. If you lease on a worldwide level with us, we'll make sure our products and services are consistent in all countries. We've even launched a special programme to meet this demand; One Arval. As the name suggest, we are aiming for a harmonised organisation worldwide. This way, doing business is simple and efficient.
Below, you can see a world map that shows the fleets we manage in all countries. Let's add yours today! Call us on 02/240 01 99.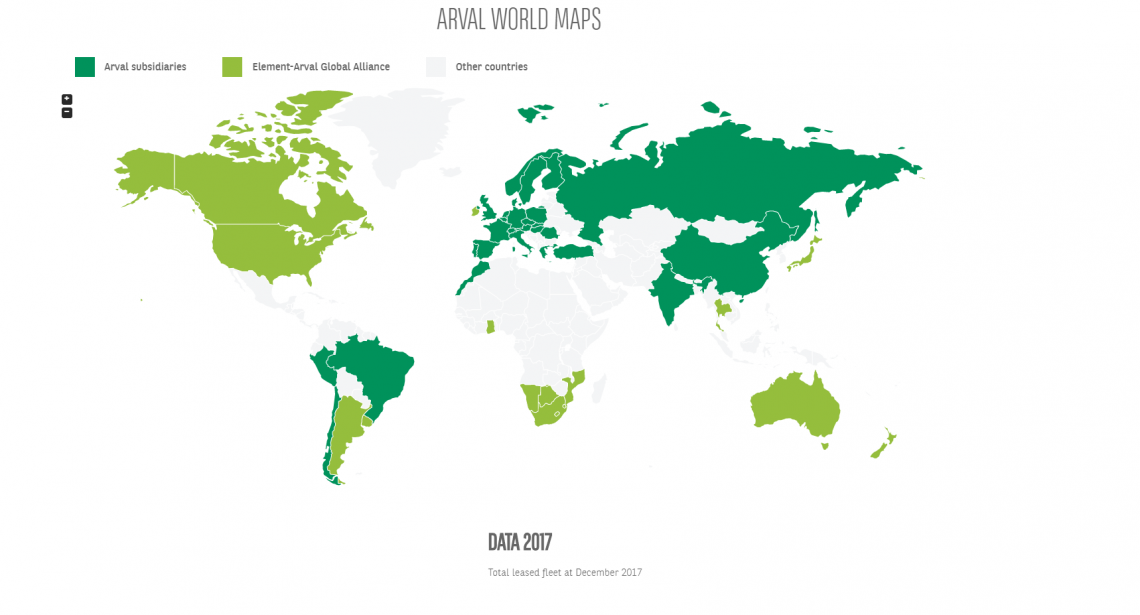 With more than 90.000 cars we are the largest leasing company in Belgium.
Besides, we are also a subsidiary of BNP Paribas Fortis.
We take care of the order, all services and we even take back the vehicles.
So, you can drive with peace of mind.
Full service package included
Depending on your needs, we have the most common services included in the price.
The final choice of services is up to you.
Arval Driving Experience at your disposal
A dedicated team of professionals is at your service for all your questions.