You drive, we take care of the rest. For more than 30 years we have been helping small and large companies to drive flexibly and hassle-free. Expert advice and quality of service are the characteristics of a reliable partner like Arval, who is really committed to its customers.
Why choose Arval?

| | Leasing a vehicle | Buying a vehicle | | |
| --- | --- | --- | --- | --- |
| All-in services | ✔️ | ❌ | | |
| Cost predictability | ✔️ | ❌ | | |
| Save time from maintaining vehicle | ✔️ | ❌ | | |
| Invoice management | Fixed monthly rental | Variable charges | | |
At Arval, you can lease a vehicle on a short-term, mid-term or long-term basis.
Short-term or mid-term leasing is ideal for temporary workers, seasonal peaks or short-term projects.
Select the term that best suits your needs. Even if you like to change cars regularly, you simply choose a vehicle category and a term, from 1 to 24 months. We will provide you with a tailor-made proposal and your vehicle will be ready to go within 48 hours so that you can hit the road with peace of mind!
Do you need a vehicle for a longer period of time? Then it is best to opt for a long-term contract: a tailor-made leasing solution for a period of 2 to 5 years. We will be happy to assist you in your search for the ideal vehicle that best suits your needs and your budget!
Would you like more information? Then contact us and we will be pleased to help you.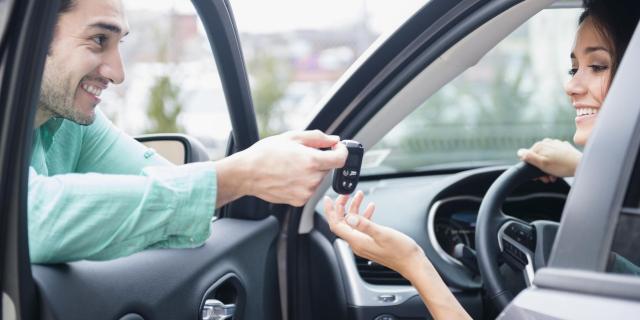 With more than 80.000 cars we are the largest leasing company in Belgium.
Besides, we are also a subsidiary of BNP Paribas Fortis.
We take care of the order, all services and we even take back the vehicles.
So, you can drive with peace of mind.
Full service package included
Depending on your needs, we have the most common services included in the price.
The final choice of services is up to you.
A first-class Service Centre at your disposal
A dedicated team of professionals is at your service for all your questions.