Arval International Fleet Management
Arval's International Fleet Management is a unique, dedicated, centralised organisation for international corporations. You can access, negotiate and implement your global fleet strategy through one single point of contact for all countries, including local adaptations. Wherever you are, we can advise you on solutions, with global expertise and a commitment to quality.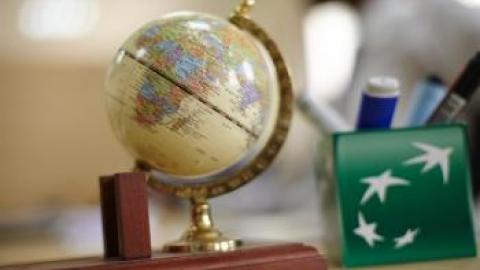 More than 10 sproken languages
5 answers to your key needs
De kernwaarden van Arval zijn zorg, expertise en eenvoud. Met dit in gedachten leveren we een 5-pijlerbenadering voor oplossingen voor bedrijfsvloten. Met Arval kunt u uw volledige fleetmanagement-activiteiten aan ons delegeren, inclusief communicatie naar uw bestuurders - dit ontlast u van een dagelijkse last en maakt tijd vrij om u te concentreren op uw kernactiviteiten. Ons team van experts analyseert voortdurend uw bestaande behoeften en identificeert de juiste auto's en diensten voor uw bedrijf - of dat nu Mid-Term Rental, Long-Term Rental of elektrische auto's zijn. Het is de taak van Arval om uw business te kennen.
With more than 100.000 cars we are the largest leasing company in Belgium.
Besides, we are also a subsidiary of BNP Paribas Fortis.
We take care of the order, all services and we even take back the vehicles.
So, you can drive with peace of mind.
Full service package included
Depending on your needs, we have the most common services included in the price.
The final choice of services is up to you.
Arval Driving Experience at your disposal
A dedicated team of professionals is at your service for all your questions.