Winter is upon us! Your driving habits will ultimately determine whether you fit winter tyres, all-season tyres or stick to your summer tyres.
Executive Summary
Winter tyres are compulsory in some countries, throughout the season or in certain weather conditions
In Belgium, winter tyres are not compulsory
But winter tyres have to be purchased, stored and changed ... none of which is free
Winter tyres are recommended if you have to travel in bad weather
Winter is fast approaching. It's time to decide whether or not to switch to winter tyres. Heading off to another European country? Then the decision may not be yours to make. Winter tyres are compulsory in some countries such as Austria.
In Germany or Italy, however, they are only mandatory in wintery conditions. The map on the right lists the various legal requirements for winter tyres.
Winter tyres may not be compulsory in Belgium, but that doesn't mean that you won't need them. Your winter driving habits will be the decisive factor.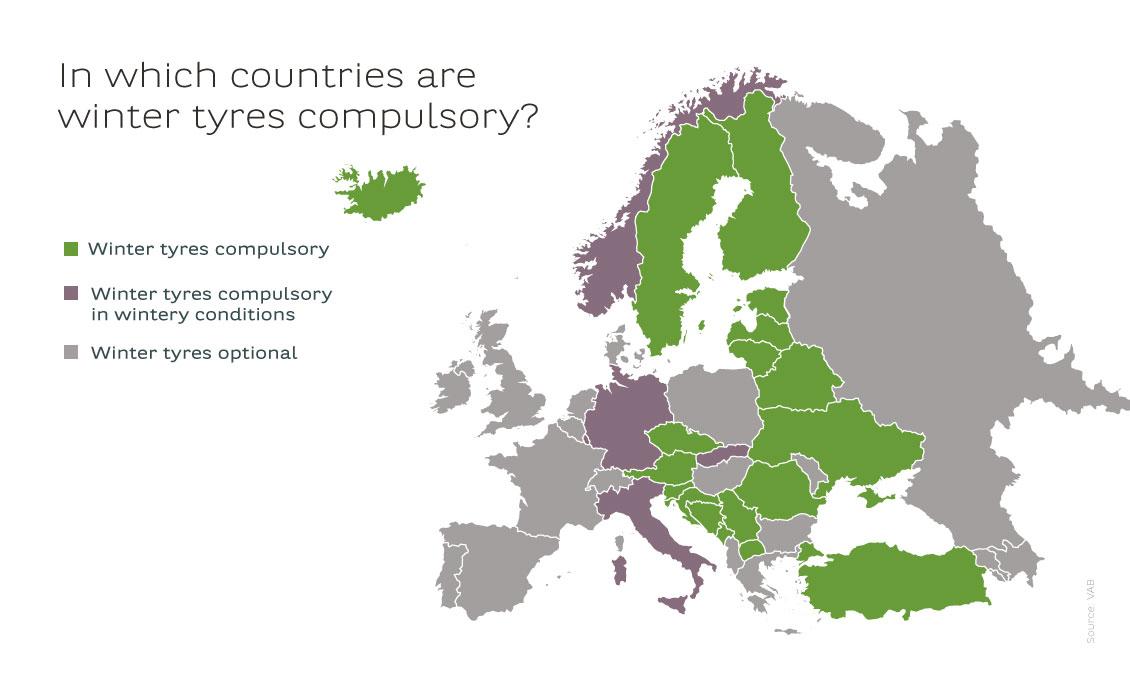 Summer, winter or all-season tyres?
Summer tyres are best suited for driving in hot and dry weather. Winter tyres offer a better grip on cold, snow-covered roads. You feel the difference when the temperature drops below 7°C. If you often have to drive in cold weather or can't postpone your trips if it snows, winter tyres are recommended. If you're an urbanite or if you rarely use your car, all-season tyres are a good compromise. They are suited for summer and (moderate) winter conditions. You can use them in countries where winter tyres are compulsory, provided they are approved as winter tyres. Look out for the three-peak mountain snowflake logo.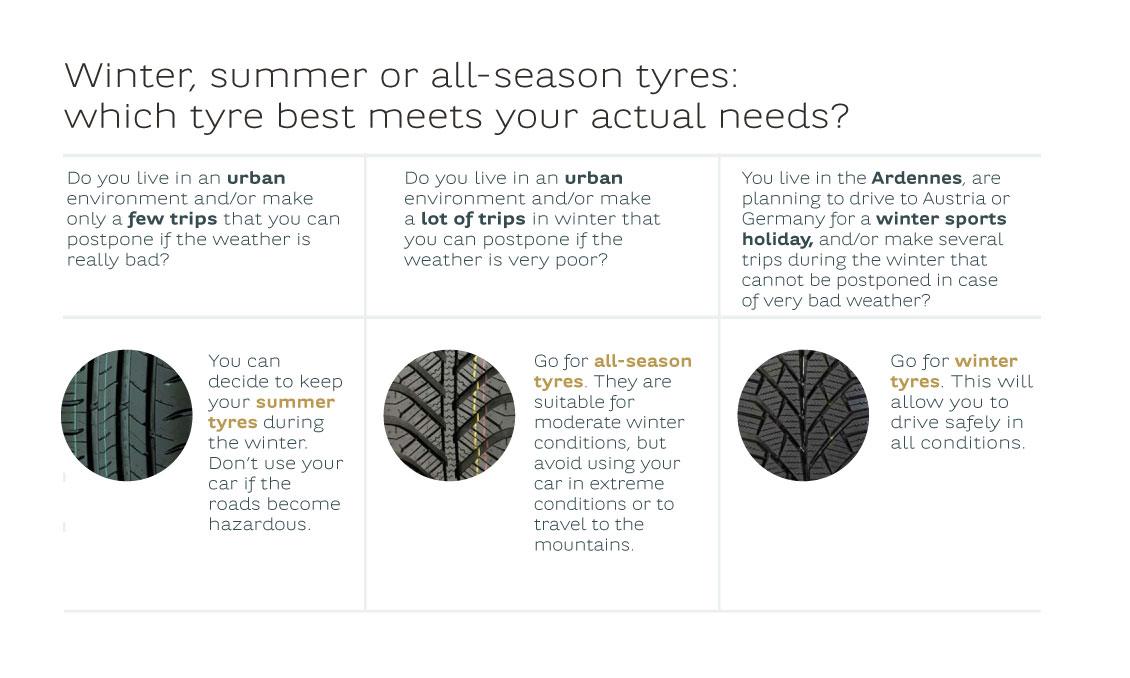 How much do winter tyres cost?
The better grip offered by winter tyres does come at a cost.
Winter tyres are more expensive. The speed rating is one of the factors that influence the price. The higher it is, the faster you can drive with these tyres in winter conditions. But this higher quality also means higher costs. You can reduce the cost of your winter tyres by choosing a lower speed rating.
It also means a visit to your garage or tyre centre twice a year to change your tyres.
Storage is another cost factor unless you have enough room at home. The table recaps the advantages and disadvantages of storing tyres in a garage, a tyre centre or at home.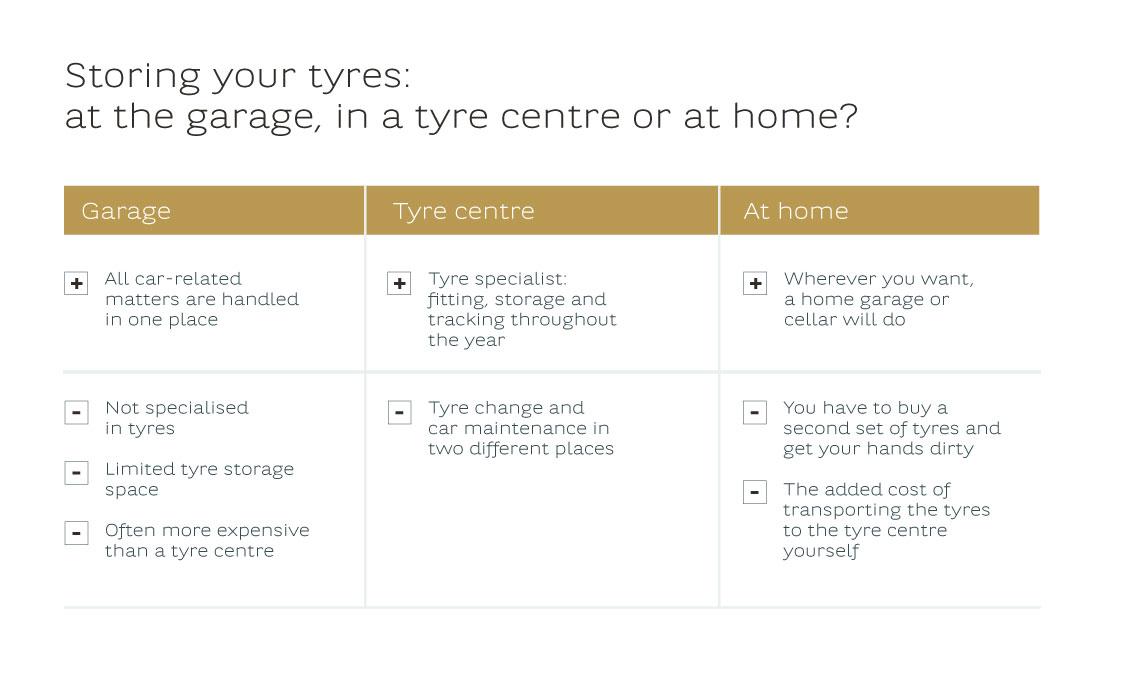 Winter tyres for peace of mind
If you are going for winter tyres, remember to make an appointment as soon as possible with your garage or tyre centre. The usual recommendation is to drive with winter tyres from mid-October to mid-April, unless the weather tells you otherwise.
Does this winter tyre business sound like too much of a hassle? Then why not switch to a Private Lease contract covering all services, from summer and winter tyres to storage and tyre fitting.
Whatever type of tyre you go for, always make sure to check the condition and pressure of your tyres. There's no excuse for driving with worn or poorly inflated tyres - even in winter. Have a safe journey!